Website development for LLC RDTEX – official certified Technical Support Center of the first line of Oracle (FLTS-UA-02/BV) and IBM software.
RDTech (Raw Data Technologies) - Oracle Platinum Partner and IBM Silver Business Partner. Company growth became an occasion for improvement of the official website.
The old site didn't meet new needs of the company. So the client has approached us regarding development of a resource that will increase recognisability and loyalty of consumers to the brand. The updated website should nail down the company's positive image in the market and attract new customers and partners.
We were expected to create a website that increases sales of services and products in comparison with the old version and organisation of a news feed – for the market to be provided by up-to-date information about the company
Client's wishes
website redesign taking into account the corporate style of the company
unified design for all sections of the website using branded colours
bring up all colour changes
Internet Explorer, Mozilla Firefox, Opera, Chrome, Safari browsers-compatible website and operation under Apache web server control
automatic adaptation of the layout to the browser window width
Specific requests
mobile devices adaptation of high quality
a map with a certain scale in the footer and on "Contacts" page
display the email address and employee names with graphics rather than with the text
select relevant images for the slider and banners on internal pages
parallax creation – effect by a certain algorithm
apply non-intrusive animation for individual elements of website pages
as soon as any changes in the website admin panel appear the cache should be automatically recreated for all website pages
carry out SEO-optimization at the development stage to achieve an increase in pages' loading speed, to generate reasonable metadata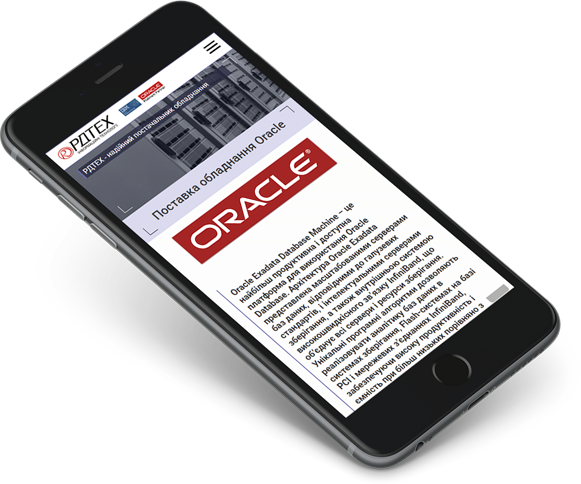 Our works
design (graphic, UX/UI);
adaptive layout
Wordpress CMS integration
search engine optimization
Terms of implementation: 04.2017 - 08.2017
Our result
the website has a convenient structure, clear navigation, comfortable interface
metadata is implemented for better promotion in search engines
web pages are displayed correctly in the following browsers:

Google Chrome 50.0 and higher
Opera 37.0 and higher
Mozilla Firefox 46.0 and higher
Safari 9.0 and higher
MS IE 11 and higher
IOS - Safari
Android - Chrome
Windows Phone - Internet Explorer Mobile.

web pages layout is adapted for displaying on tablets and smartphones; breakpoints for adaptive layout:

from 320 px to 768 px - mobile devices
from 768 px to 900 px - tablets
from 900 px and more - desktop

a technical description of the website and administrator's manual are developed
Project highlights
automatic page generation in the cache after its cleaning; high loading speed of the website remains even for the first user who visited the website after cleaning the cache
pages' loading speed flat optimisation with Google Page Speed tool (94 - 98 out of 100 for the main page of the website)
Type of a site
Corporate site
By Industries
IT & startups
Technologies
HTML 5,CSS3,JavaScript,AJAX,PHP,MySQL,SEO
Installed modules
Dynamic structured pages of site,News,Feedback
Site Adaptation
Adaptaion for tablets and smartphones
CMS / Framework
WordPress
15
Years Experience in the Digital Marketing Field
1000
SEM, PPC and Web Dev Projects Delivered Since 2005
25
Countries Where We Provide Services
as an SEO Company
500000
Pages Ranked in Organic
Search Results